Cardioprotective Effect of Ethanolic Extract of Leaves of Amaranthus cruentus in Isoprenaline-Induced Myocardial Infarction in Rats
Keywords:
Amaranthus cruentus, Isoprenaline, Cardiotoxicity, Myocardialinfraction, Cholesterol, Lipid, Cardiac markers
Abstract
Objectives: The present study is focused to evaluate cardioprotective activity of ethanolic extract of Amaranthus cruentus. Methods: Amaranthus cruentus extract (Dose 200mg/kg and 400mg/kg) in isoprenaline induced myocardial infarction in rats. The ethanolic extract of Amaranthus cruentus was prepared and subjected to acute toxicity in albino rats. The extract was given orallyat two different doses 200mg/kg and 400mg/. Isoprenaline was administered subcutaneously (85mg/kg s.c.). Results: The histopathological examination revealed mild infarction and inflammation in isoprenaline treated rats. The ethanolic extract of Amaranthus cruentus showed significant cardio protective effect by decreasing the serum level of LDL and VLDL cholesterol levels. The biochemical parameters (AST, ALT and ALP) and HDL cholesterol levels were restored. Conclusion: The outcome of the present study suggested cardioprotective activity of Amaranthus cruentus extract.
Downloads
Download data is not yet available.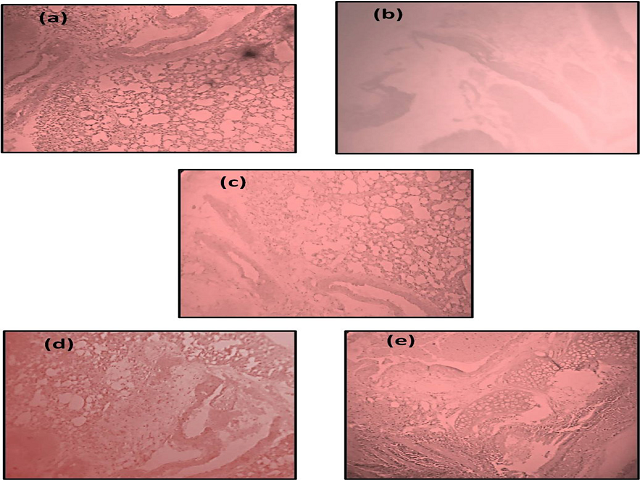 Downloads
CITATION
DOI: 10.5530/fra.2020.1.5
How to Cite
Bisen, P., Chaturvedi, A., Ganeshpurkar, A., & Dubey, N. (2020). Cardioprotective Effect of Ethanolic Extract of Leaves of Amaranthus cruentus in Isoprenaline-Induced Myocardial Infarction in Rats. Free Radicals and Antioxidants, 10(1), 24–28. https://doi.org/10.5530/fra.2020.1.5