Preparation, Characterization and Electron Paramagnetic Resonance (EPR) Spectroscopic Studies of OXANOH
Keywords:
Ischemia-reperfusion injury, Reactive oxygen species, Perfusion, Lung damage, Scanning electron microscopy
Abstract
Objective: Hydrogenation of the stable free radical, 2-Ethyl-2,5,5-trimethyl-3-oxazolidinoxyl (OXANO•), converts it to the intracellular spin trap, 2-Ethyl-1-hydroxy-2,5,5-trimethyl-3-oxazolidine (OXANOH). Methods: Due to the flammable nature of the reaction, this procedure must be carried out with extreme care. OXANO• (10 mM) was diluted in 50 ml of Krebs-Henseleit buffer (pH 7.4) and hydrogenated in a nitrogen atmosphere in the presence of Platinum (IV) Oxide Hydrate (100 mg). Results: The reaction was completed in approximately 45 min, and was confirmed by the disappearance of the three-electron paramagnetic resonance (EPR) signals (1:1:1). Additionally, the absorption spectra were measured for both OXANOH and OXANO• in the ultraviolet (UV) and visible light regions. Conclusion: OXANOH is an extremely valuable oxygen free radical spin trap due to its ability to trap both extra and intracellular free radicals in biological tissues.
Downloads
Download data is not yet available.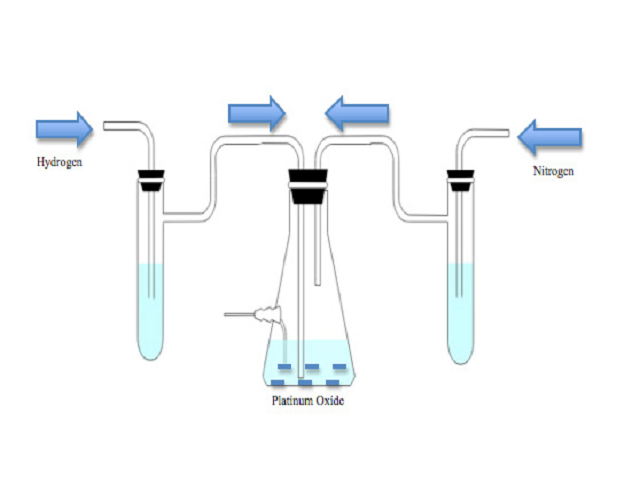 Downloads
CITATION
DOI: 10.5530/fra.2018.2.11
How to Cite
Hasaniya, N. W., Premaratne, S., Zhang, W. W., Razzuk, A. M., McNamara, (Late) J. J., & Dashwood, R. H. (2018). Preparation, Characterization and Electron Paramagnetic Resonance (EPR) Spectroscopic Studies of OXANOH. Free Radicals and Antioxidants, 8(2), 70–73. https://doi.org/10.5530/fra.2018.2.11