Antioxidant properties of benzoic acid derivatives against superoxide radical
Keywords:
Antioxidant, Free radical, Hydroxybenzoic acid, Superoxide radical
Abstract
Introduction: Reactive species play a dual deleterious and beneficial antioxidant role. Overproduction of reactive species can cause damage of cell structures, including lipids and membranes, proteins and DNA. Hydroxybenzoic acid belongs to a group of phenolic compounds. Hydroxybenzoic acids itself and its derivatives showed antioxidant properties against different type of free radicals and can prevent or decrease overproduction of reactive species. Methods: In this study we tested antioxidant properties of 14 different benzoic acid derivatives against superoxide radical. The antioxidant properties of tested compound were determined by Beauchamp and Fridovich methods (1971). We studied kinetics and relationship between structure and antioxidant activity of the compounds. Results: The monohydroxybenzoic derivatives showed the best antioxidant properties. The results showed different antioxidant properties of hydroxybenzoic acid derivatives in 5, 10, 15 and 20 minutes of the reaction. Very important is the position of –OH group to carboxylate group. The compounds with hydroxyl group in ortho and para position to the carboxylate group showed the best antioxidant properties. Derivatives with blocked –OH group showed very low antioxidant properties in comparison with derivatives with blocked –COOH group. Conclusion: The structure and position of hydroxyl group is very important for antioxidant acitivy.
Downloads
Download data is not yet available.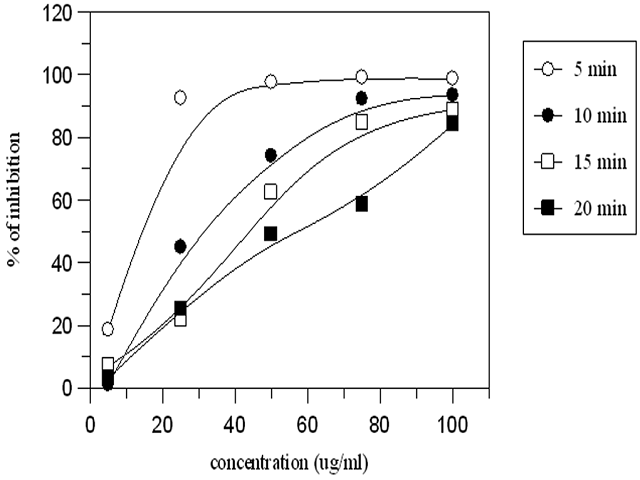 Downloads
CITATION
DOI: 10.5530/ax.2012.4.11
How to Cite
Beata Velika, & Ivan Kron. (2012). Antioxidant properties of benzoic acid derivatives against superoxide radical. Free Radicals and Antioxidants, 2(4), 62–67. https://doi.org/10.5530/ax.2012.4.11