Evaluation of in vitro Antioxidant Activity of hydroalcoholic seed extratcs of Cassia fistula linn
Keywords:
In vitro Antioxidant activity, Cassia fistuala, Free radical scavenging activity (DPPH assay), Reducing power, Total phenol content
Abstract
Antioxidant activity has been assessed by In vitro method for phytochemical fraction of plant, viz hydro alcohol extract of Cassia fistula seeds. The present study was aimed to investigate the antioxidant activity of extracts of dried seed powder of Cassia fistula Linn. (Family: Leguminosae). Cassia fistula Linn. has been reported to possess hypoglycaemic, anticancer, abortifacient, anticolic, antifertility, estrogenic, laxative, antimicrobial, antipyretic, anti-inflammatory, smooth muscle stimulant, antiarthritic, antitussive, purgative, analgesic, antiviral, hepatoprotective, and anti implantation activity. The primary phytochemical study and in vitro antioxidant study was performed on hydro alcoholic extract of shade dried seeds. Modern phytochemical screening of the plant has shown the presence of phenolic compounds, fatty acids, flavonoids, tannins and glycosides. The extracts were evaluated for their phenolic content & antioxidant activity. Phenolic content was measured by using Folin-Ciocalteu reagent & was calculated as Gallic acid equivalents. Antiradical activity of hydro alcoholic extract was measured by DPPH (2,2-diphenyl-1-picryl hydrazyl) assay & was compared to ascorbic acid (vitamin C), and Ferric reducing power of the extract was also evaluated by Oyaizu method. In the present study three methods were used for evolution of antioxidant activity. The first two methods were for direct measurement of radical scavenging activity & remaining one method evaluated the reducing power. The present study revealed that the hydro alcoholic extracts of seeds have significant radical scavenging activity. In this study, Cassia fistula was identified as potentially novel source of free radical scavenging compound. The results clearly indicate that Cassia fistula is effective against free radical mediated diseases and also helpful to draw special attention for further studies.
Downloads
Download data is not yet available.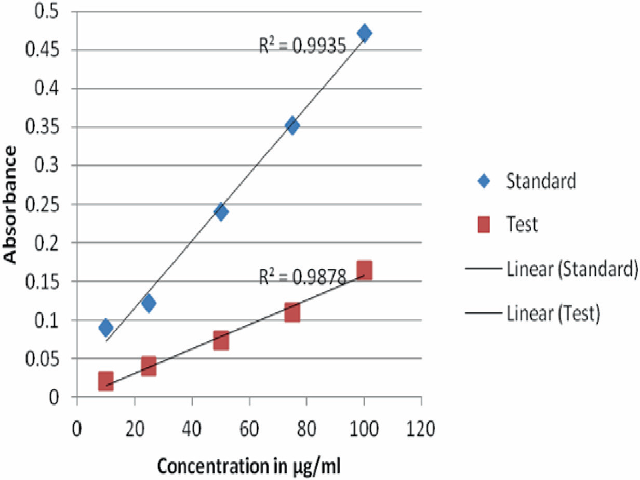 Downloads
CITATION
DOI: 10.5530/ax.2011.1.11
How to Cite
R Bhalodia, N., Acharya, R., & Shukla, V. (2020). Evaluation of in vitro Antioxidant Activity of hydroalcoholic seed extratcs of Cassia fistula linn. Free Radicals and Antioxidants, 1(1), 68–76. https://doi.org/10.5530/ax.2011.1.11
Section
Short Communication