Mitochondrial Uncoupling Proteins and Oxidative Stress: Implications for Diabetes and Neurodegeneration
Keywords:
Brain, Diabetes, Mitochondria, Neurodegenerative diseases, Oxidative stress, UCPs
Abstract
Uncoupling proteins (UCPs) are a family of mitochondrial anion-carrier proteins located on the inner mitochondrial membrane, where they promote the dissociation of oxidative phosphorylation from respiration. The specific role of neuronal UCPs, UCP2, UCP4 and UCP5/BMCP1, has been widely discussed and although there is no general agreement, there is a strong conviction that these proteins through the mediation of a mild uncoupling may be involved in modulating mitochondrial reactive oxygen species (ROS) production. Mitochondrial ROS dysregulation due to altered production or decomposition of ROS has been linked to diabetes, obesity, neurodegenerative disorders and aging. Several lines of evidence thus suggests that through regulation of mitochondrial ROS production, UCPs activity can have a role as possible important brain damage modifiers in a way to control and limit the formation of free radicals. Here it will be considered the physiology and regulation of neuronal UCPs and their involvement in the regulation of ROS. Finally, neuronal UCPs as potential therapeutic targets especially in diabetes, Alzheimer´s and Parkinson´s diseases will also be discussed.
Downloads
Download data is not yet available.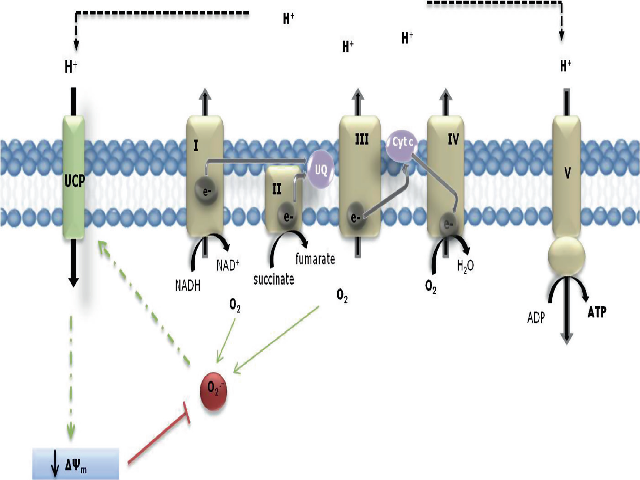 Downloads
How to Cite
Cardoso, S., X. Santos, R. ., Carvalho, C., Correia, S. ., S. Santos, M., & I. Moreira, P. . (2020). Mitochondrial Uncoupling Proteins and Oxidative Stress: Implications for Diabetes and Neurodegeneration. Free Radicals and Antioxidants, 1(2), 04–14. https://doi.org/10.5530/ax.2011.2.3