RETRACTED: Effects of Grape Seed Extract Supplementation and Physical Activity on Skeletal Muscle of Male Albino Rat
Keywords:
Antioxidant, Endurance, Malondialdehyde, Proanthocyanidin
Abstract
Objectives: This study investigated the effect of grape seed extract on swim exercise and oxidative stress in acute and chronically exercised rats. Methods: This study was attempted on one month old male albino Wistar rats. Rats were exposed to swim exercise daily for duration of 30 min Day-1. During the experiment estimation of blood parameters, lipid profile, antioxidant enzymes and oxidative stress parameters were evaluated. Results: The endurance capacity was increased by 2.7-fold in the supplemented trainees as compared to the unsupplemented swim trainees which showed an increase by 1.9 fold by the end of 9 weeks compared to the first week. Plasma lactate showed a significant reduction by 25% and 37% in swim trained and supplemented trainees compared to the sedentary. The haemoglobin level showed an increase in the swim trained rats by 19% and 28% in the supplemented trainees compared to the sedentary animals. The packed cell volume increased in swim trained rats by 10% and 19% in the supplemented trainees compared to the sedentary animals. Supplemented trained rats showed a reduction in total cholesterol by 13 % and 15.55% in swim trainees with and without supplementation compared to the sedentary rats respectively. The catalase activity exhibited a significant change in supplemented trainees compared to the sedentary by 20% in Soleus and 71% in extensor digitorum longus compared with the respective sedentary muscle and by 7.5% and 28% compared to the unsupplemented trainees. Conclusion: In conclusion, grape seed extract reduces oxidative stress by increasing antioxidant enzymes activity.
Downloads
Download data is not yet available.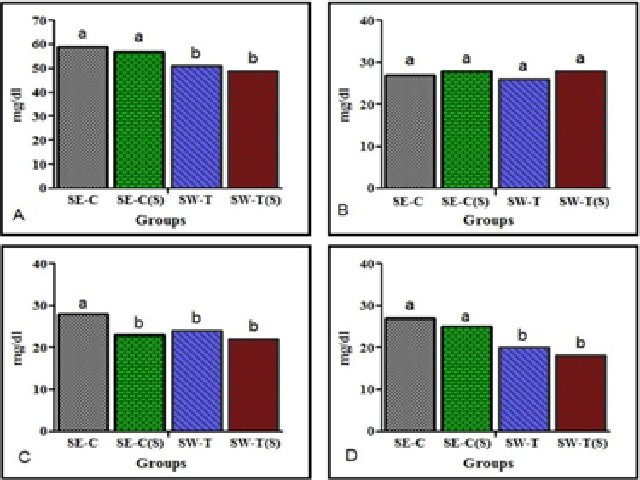 CITATION
DOI: 10.5530/fra.2020.2.13
How to Cite
Ahmad Tantry, T. ., & Ahmad Wani, N. . (2021). RETRACTED: Effects of Grape Seed Extract Supplementation and Physical Activity on Skeletal Muscle of Male Albino Rat. Free Radicals and Antioxidants, 10(2), 69–76. https://doi.org/10.5530/fra.2020.2.13