Antioxidant and Antimicrobial Activities of Solvent Extract Obtained from Rocket (Eruca sativa L.) Flowers
Keywords:
Antibacterial Activities, Antioxidant Activities, Eruca Sativa, Rocket Flowers, Solvent Extract
Abstract
Background and aim: Eruca sativa or most commonly known as rocket is a worldwide herbaceous plant usually used for salad preparations due to its astringent properties. The health benefits of its leaves and seeds were widely investigated, however no study has been conducted on its flowers demonstrating these benefits. The aim of this work is to investigate the phytochemical properties of solvent extract from rocket flowers. Method: Rocket flowers were collected at their blooming day and solvent extracts were prepared meaning hydrodistillation. Non-polar compounds were extracted using hexane and the efficiency of the obtained extract was evaluated using antibacterial and antioxidant activities. The antibacterial activities were tested against 11 pathogenic strains, whereas the antioxidant activities were tested through DPPH free radical scavenging activity, total antioxidant capacity and β-carotene bleaching test. Results: The antibacterial activities showed good growth inhibition compared to positive controls. The diameter of the inhibition zones reached a maximum of 16.7 ± 0.1 mm when tested against Salmonella typhimurium using 14 mg extract. The results obtained for the antioxidant activities showed more than 90% DPPH free radical inhibition, 315 μg AAE/ml for 71 mg/ml extract and more than 70% inhibition using β-carotene bleaching assay. Conclusion: The obtained phytochemical properties demonstrated the health benefit features of rocket flowers and their potential uses as feedstock of bioactive molecules.
Downloads
Download data is not yet available.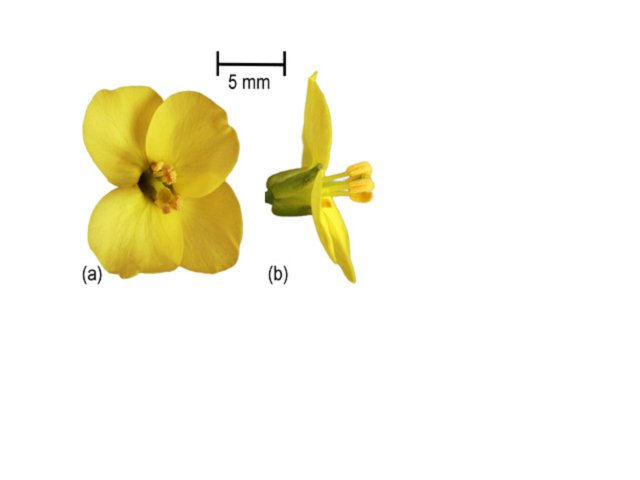 Downloads
CITATION
DOI: 10.5530/fra.2015.1.5
How to Cite
Koubaa, M. ., Driss, D., Bouaziz, F. ., Ellouz Ghorbel, R. ., & Ellouz Chaabouni, S. . (2015). Antioxidant and Antimicrobial Activities of Solvent Extract Obtained from Rocket (Eruca sativa L.) Flowers. Free Radicals and Antioxidants, 5(1), 29–34. https://doi.org/10.5530/fra.2015.1.5