Dietary Chlorella vulgaris Supplementation Improves Reproductive Index of Female Rabbits and Protect their Progeny against Oxidative Stress
Keywords:
New Zealand Rabbit, Oxidative Stress Biomarkers, Reproductive Activity, Relative Gene Expression
Abstract
Background: Oxidative stress negatively impacts pregnancy and its outcomes; hence, its avoidance through gestational antioxidant intakes is a desired nutrition-reproduction practices. Materials and Methods: Female rabbits (n=40) were divided into 5 groups and supplemented with 0, 200, 300, 400, and 500 mg Chlorella vulgaris biomass per kilogram body weight daily, respectively throughout the gestation period. Upon kindling, kits of the female rabbits (n=75) were randomly selected and monitored from birth till 120 days old. The reproductive performance of the female rabbits was evaluated by computation of their reproductive index, while birth weight, growth rate, oestrogen and testosterone concentrations, oxidative stress biomarkers, and expression of selected functional genes of the progeny were determined. Results: The gestational intake of Chlorella vulgaris increased reproductive index of the female rabbits (p < 0.05), and it also increases the growth and oxidative stress protection status of the rabbit progeny (p < 0.05). Selected functional genes, including Gstp1, Cyp1a1, Ar, Ghr, Il2, and Il6 assessed in the progeny of the supplemented groups were significantly upregulated (p < 0.05). Conclusion: It was concluded from these results that gestational Chlorella vulgaris biomass intake improved reproductive index of the female rabbits, increased growth and oxidative stress protection in their progeny
Downloads
Download data is not yet available.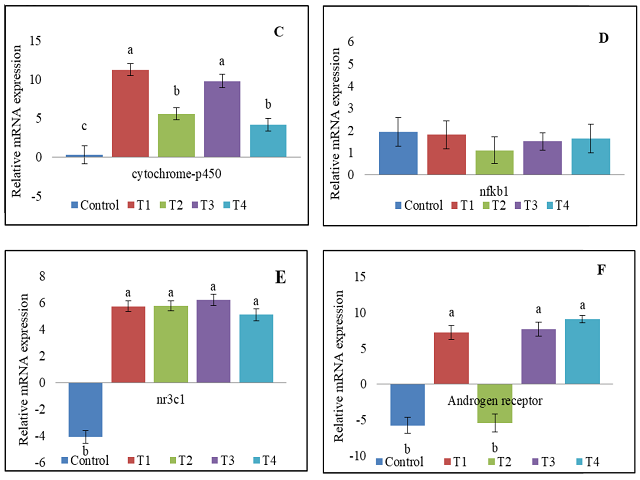 Downloads
CITATION
DOI: 10.5530/fra.2022.2.10
How to Cite
Sikiru, A. B. ., Arangasamy, A. ., Alemede, I. C. ., Selvaraju, S. ., Acheneje Egena, S. S., Binsila, B. K. ., Reddy, . I. J. ., & Bhatta, R. . (2022). Dietary Chlorella vulgaris Supplementation Improves Reproductive Index of Female Rabbits and Protect their Progeny against Oxidative Stress. Free Radicals and Antioxidants, 12(2), 55–62. https://doi.org/10.5530/fra.2022.2.10