Radiation Injury: Mechanism of Toxicity and Countermeasures
Keywords:
Radiation biology, Oxidative stress, Inflammation, Acute radiation effects, Chronic radiation effects, Radiation countermeasures
Abstract
This paper aims to review the basic concept of radiation biology and better understand the mechanism of toxicity when interacting with living tissue. The main content of this review includes the source of radiations, unit and measurement, mechanism of tissue injury and possible effects from that exposure; theoretic dose-response curves and their uses in radiation biology; stochastic versus non-stochastic effects of radiation exposure possible acute and chronic radiation exposure effects. Apart from that, we have also reviewed the recent development and progress available as well as under investigation, potential countermeasures compounds against the radiation-induced injury.
Downloads
Download data is not yet available.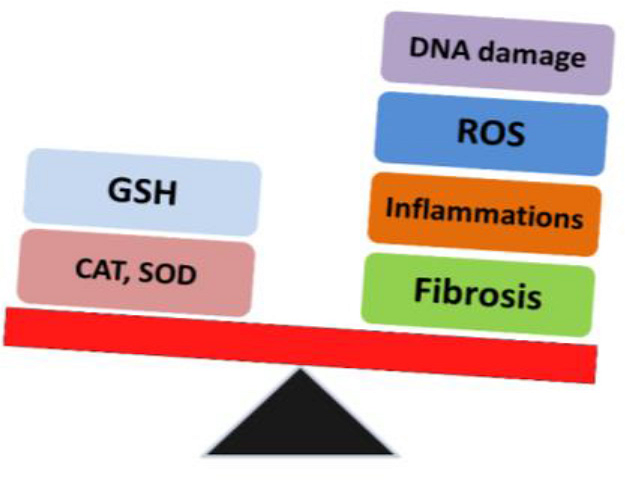 Downloads
CITATION
DOI: 10.5530/fra.2021.2.7
How to Cite
Soni, A. K., Soni, A., Upmanyu, N., Kannan, G. M., & Dongre, N. (2021). Radiation Injury: Mechanism of Toxicity and Countermeasures. Free Radicals and Antioxidants, 11(2), 29–34. https://doi.org/10.5530/fra.2021.2.7